Kenyan first lady Margaret Kenyatta has been elected to serve as the Vice Chairperson of the Organization of African First Ladies against HIV/AIDS (OAFLA).
Margaret who was elected unanimously during the organization's Steering Committee meeting in Addis Ababa will serve under OAFLA President Adjoavi Sika Kabore, the First Lady of the Republic of Burkina Faso.
The OAFLA was formed in 2002 with the objective to be a united voice for Africa's most susceptible citizens; women and children living with and affected by HIV and AIDS.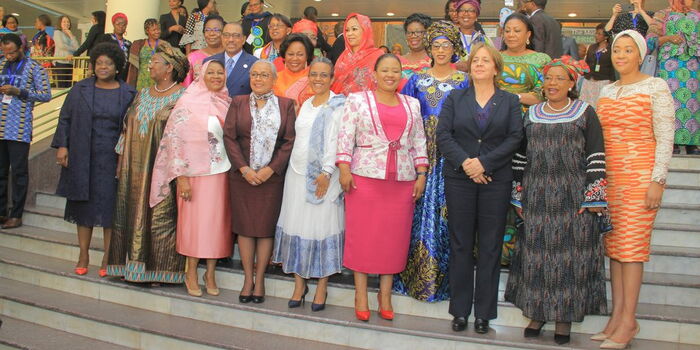 Over the years, OAFLA has evolved to become an institution that is able to offer continent-wide leadership in terms of advocacy in the areas of HIV and a broad range of maternal and child health interventions.
First Ladies of Africa seek to leverage their unique position to advocate for policies that make health services accessible and laws that boost women and youth empowerment.
They also help in reinforcing favorable policies and programs through advocacy, resource mobilization and development of partnerships with all stakeholders at all levels.
Kenyan first lady's impressive effort towards reducing child mortality and HIV infections has received worldwide acclaim.
In 2018, various global leaders paid glowing tribute to Margaret for her passion, diligence, resilience and steadfast commitment in her efforts towards zero new HIV/Aids infections among adolescents.
UNAIDS Executive Director Michel Sidibe and US President's Emergency Plan for AIDS Relief (PEPFAR) Deputy Coordinator Mamadi Yilla had requested Margaret to use the successful Kenyan approach and experience to re-invigorate the necessary momentum to stop new infections in Africa.
"You have been an inspiring champion to women and girls, not only in Kenya but other countries. Your humility is also exemplary," the UNAIDS boss told Ms. Kenyatta.